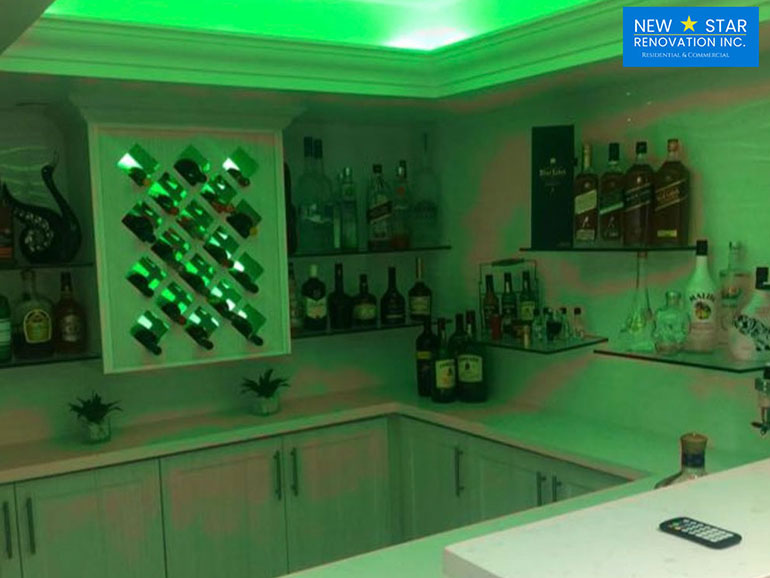 Reason to choose Best Bar & Restaurant Renovation Contractors
Do you wish to carry on bar renovations professionally? Read along to find out how a professional service provider will do so.
Planning is crucial: Before you renovate anything, it is essential to make smart planning. Professional bar renovations specialists like us create a plan or proper strategy before beginning with the project. Firstly our team will visit your bar, research well, and finally note down to minute small details for executing the entire process. With proper planning, our experienced professionals will be driving the overall project perfectly.
Create a design as per the plan: Renovating professionals along with architects will always create a proper design of your bar after having a discussion with you regarding your criteria as well as requirements. They will make an excellent design plan that will make your bar interior look more alluring.
Provide proper cost estimation: After they plan the design, our team will concentrate to provide you an estimation of the project. We at New Star Renovation will offer you all that you will require at a much reasonable rate.
Rearrange and replace old and new furniture: It is another main step in a bar renovation. Our professionals will always be rearranging the furniture while they renovate. Sometime, they will replace old ones with newly bought furniture too. They will set up and install stylish furniture as customers will never like old or antique furniture mostly in a bar.
Emphasize lighting setting: It plays a major role in bar renovations Usually our professional will prefer soft lights for decorating the interiors as soft lights set the mood inside a bar. Also, they will be creating a relaxed ambiance by using various light layers.
Contact us as we will provide top class bar renovation services at budget-friendly rates.
Need help? Contact Us