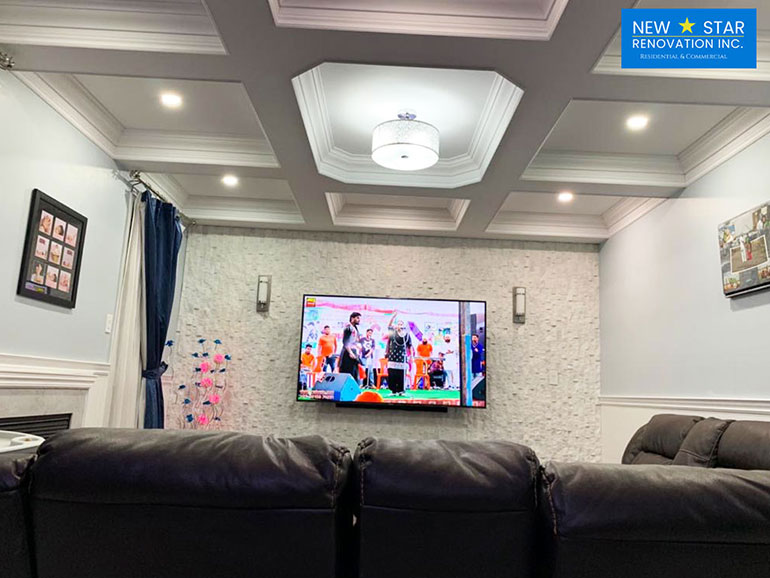 New Star Renovation - Genuine & Professional Crown Moulding Installation Contractors
We at New Star Renovation work with our customers to ensure crown moulding exactly looks the way they envisioned. Simultaneously we reduce all the hassle along with chaos at your house by completing every painting and preparation work without any challenge. If you hire us, you will get crown moulding services in your house with little fuss. Thus you will able to be back to normal and be satisfied with our crown molding service.
What is the main aim of crown moulding?
Crown mouldings are beautiful flared moulding that is used on ceilings, cabinet, etc. for creating graceful transitions. In an old home, crown molding offers extra support and thus prevents plaster on the walls as well as ceiling from getting cracked. It will also make it easier for painting as well as adding lines to your house.
Should you try to install it on your own?
If you can understand how it works or have experience in installing crown molding then you can do it on your own. Moreover, you need to have the time, have a great mathematical ability, know how to use a saw, paint and so on, and then they should give it a try. Installing it will need you to meet many conditions which most of you cannot. Further hiring our professional team will cause an enhancement to your room and it will look amazing.
Why should you select New Star Renovation for Crown Moulding Installation?
We are licensed service providers, specializing in the installation of the crown as well as ceiling moulding. We have many years of experience in crown molding. We give the highest importance to customer satisfaction when it is about our work. We always ensure that our customers are completely pleased with our work. Our professionals will respect your home and thus clean it after their work is done. Moreover, we are also aware of the current costs of these installations. Thus we are competitive with our rate.
So if you are thinking of adding attractive ceiling moulding to your house, hire New Star Renovation for crown molding. We will assure you to add enhanced grace, style as well as value to your house.
Need help? Contact Us