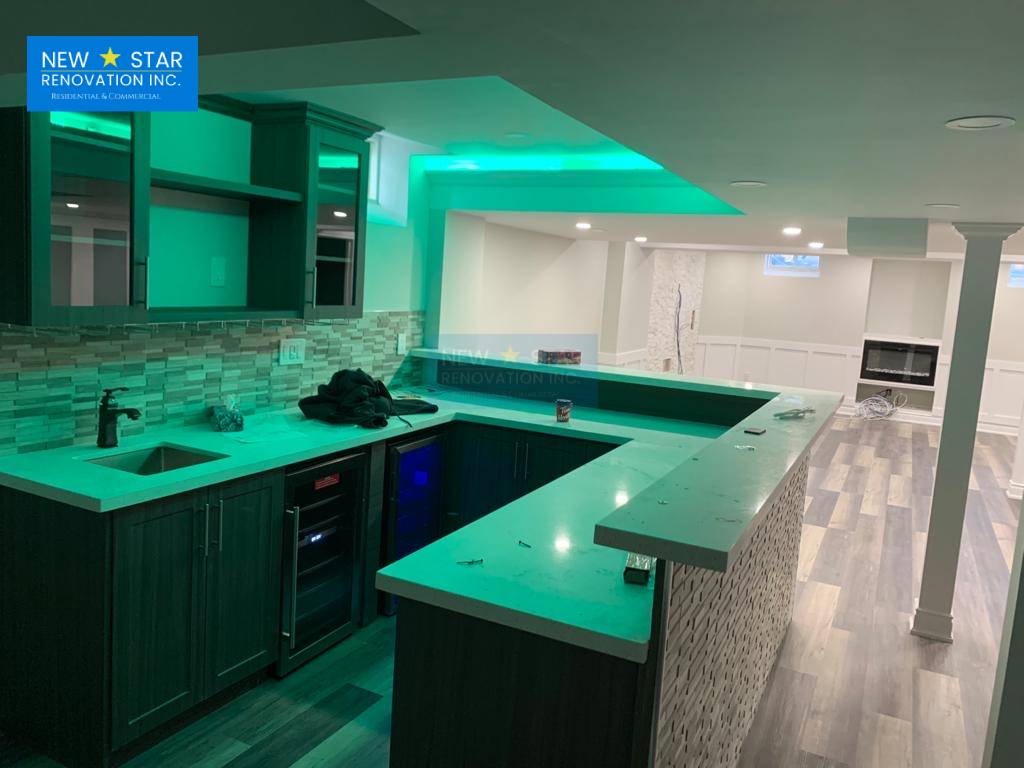 Choose Professional Basement Renovations providers to get your dream basement
Basement renovation is a long and complex task that needs commitment and a huge range of expertise to attain perfect results. So never risk it by trying to do it all by yourself. Always get professional help to avoid any kind of problems.
We are experienced:

Nothing can match experience when complex projects such as renovations are involved. Be it the knowledge of ways to utilize any space, undertake various tasks, or knowledge of materials to be used, we know it all. We are always prepared to deal with any kind of challenges that we can encounter during the process. You might have low ceilings, drainage issues, or may lack support columns, we have dealt with such issues before too. Hence, we can come up with the fastest solutions for any challenge related to your basement renovation.

We are aware of all the regulations:

Do you require any permit to start your basement renovation? Do you need to follow any particular rules or regulations or do you need to fulfill any legal formality? Professional companies like us have an idea of every legal need and rules that must be followed in the beginning or during a basement renovation project.

We will help you save your time and money:

You may think that hiring professionals might cost you more. And completing it on your own will be a better way to do it. But that's not true. After years of experience, we've learned the right and most effective ways of getting things completed. However, you are very likely to make various mistakes that might increase the project cost. We maintain a good relationship with many suppliers and thus we can contact suppliers and get the materials needed for a much lower price than that from the market. Another advantage of hiring a professional basement renovations company like New Star Renovation is that we have a huge workforce and thus we will be able to complete the

renovation services

project much faster.
So after reading the above points you might want to reconsider your opinion that basement renovations are a simple task. It does need your time, dedication, and skills for successful execution. Hiring us will be the best way to get it completed.
Need help? Contact Us