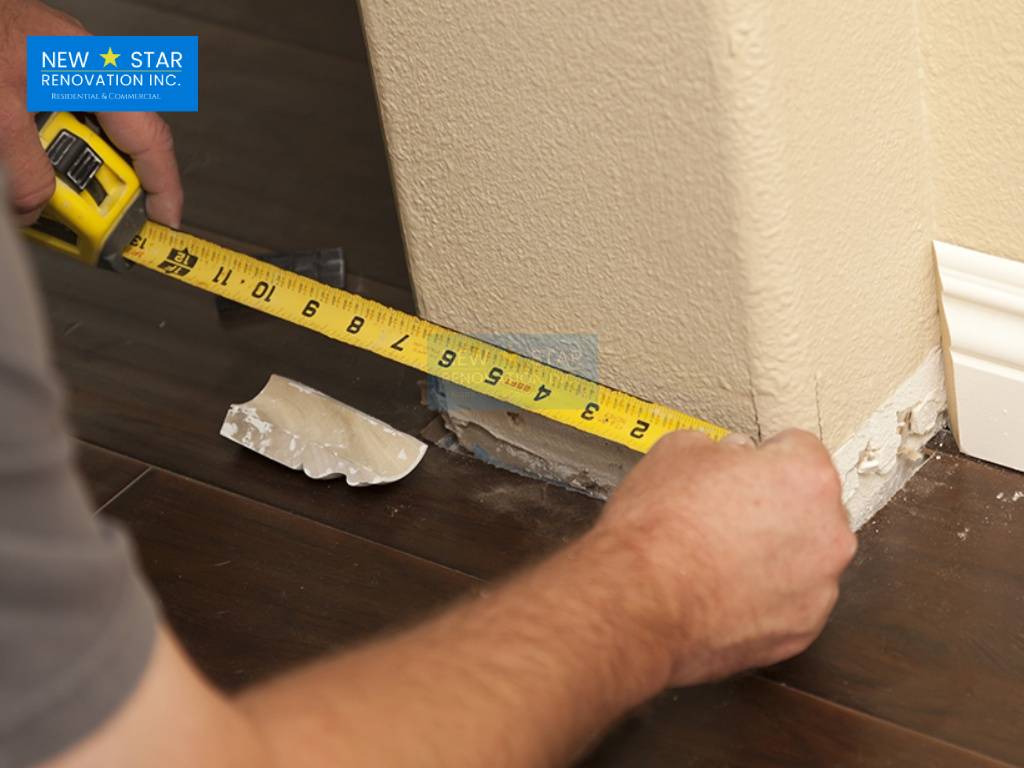 New Star Renovation - The Well-Known Baseboard Installation Contractor in Toronto
Baseboards are among the easiest ways to add instant appeal to your house. Today, homeowners are performing the baseboard installation in their homes by themselves. They are finding it simpler to install baseboards, which is increasing in popularity. Many homeowners think that installing baseboards Toronto on their own is easy and quick. However, some of them might be unable to master the skills required to get flawless work completed. It is recommended to look for a professional general contractors Toronto with special equipment and the experience to finish the task of installing a baseboard flawlessly. Professionally-run services for Baseboard Installation Toronto can be challenging to locate. You should be aware of the ways to access one of the top services available in the market. Below are a few methods to get professional assistance:-
Make Contacts List:

You can make your list of reliable companies that offer services within Ontario. We have years of experience in the field, and our installers will provide you with top-quality work in the shortest time.

Baseboard Installations happening in your Community:

If any house in your area is getting the baseboard installed, you should go there and verify the installers' work. It is possible to get the number of the installer and inspect their work. Also, look for signs that they are cutting too much length of the board while cutting or cutting. Please speak to the owners and seek their feedback

Explore the Internet:

Through online, you will discover many renovating contractors that provide baseboard installation services to companies. New Star Renovation is one of the most reputable baseboard installation services.
If you think installing baseboards is not too difficult, it is essential to consider assistance from a professional because trimming and measuring baseboards is a little dangerous.
Need help? Contact Us