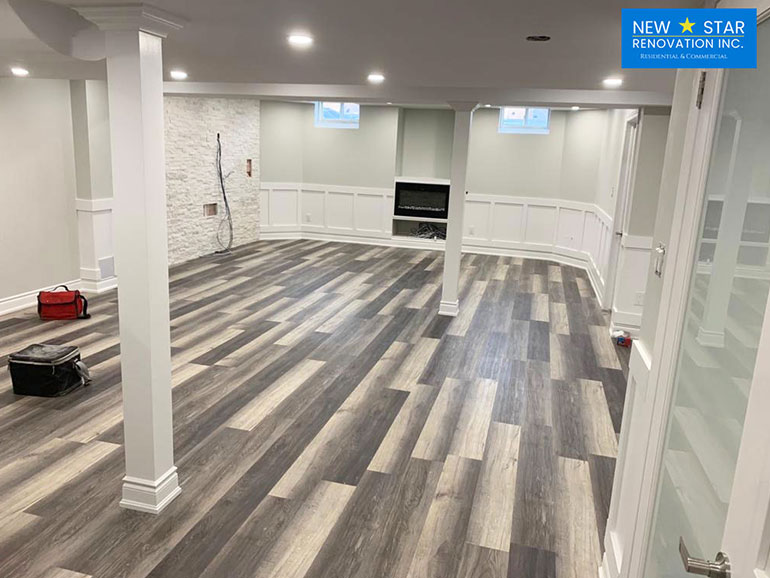 Advantages of hiring professionals for Laminate Flooring Installation Services:
As easy as it may seem when you just see it being installed, laminating wood flooring does take a fair amount of time and effort. The detailed work required for the clear finish necessitates you to be familiar with some of the professional skills. But if you have the expertise of a genuine professional for your aid, you can breathe a sigh of relief. Because professionals like us will do almost everything that you require for the job.
Help to stay relaxed:

The process of installing laminate flooring needs a good amount of your time and concentration. You also need to plan about how much money you can invest in it, the equipment required, the designs and other things. This entire process can be stressful and challenging. So to free yourself from this stress hire us and let us do the task for you.

Protects investment:

Laminate flooring is also a good investment when done properly. It increases the total value of your property. You would know its importance if you're in the real estate business. So our professional help will aid you in getting the best laminate floor on your property.

Guarantees quality:

You can get fine quality service by hiring

laminate flooring contractors

for the work. As professional service providers, we understand the task assigned to us well and are aware of ways to complete it effectively and efficiently to get great results. A quality service will have its benefits: it saves your money as you spend little on maintenance and repairs. These tasks will have the least repairs. It also saves time that you can invest in any other jobs that need your attention.
So if you are thinking of laminate flooring on your own at your house, consider these above-mentioned benefits. Do not hesitate and immediately contact an experienced company, New Star Renovation. We have experience in performing such renovation services with high quality for different clients.
Need help? Contact Us