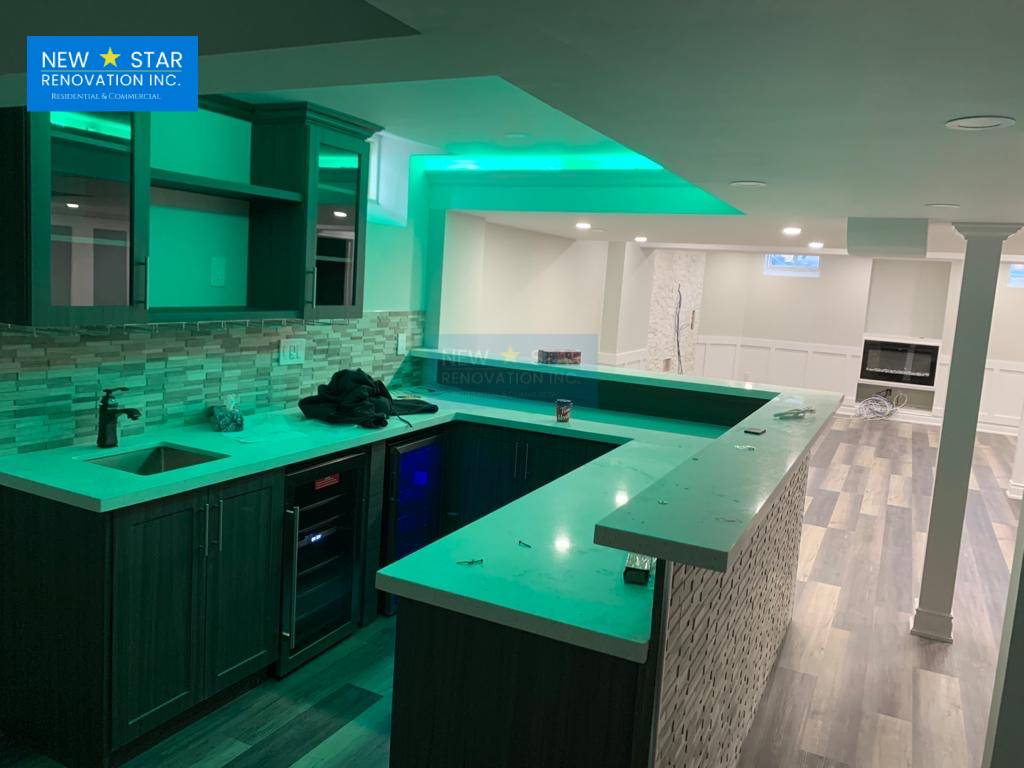 New Star Renovation - Professional Basement Renovations Construction company to build your Perfect Basement
The process of renovating your basement is a long and intricate job that requires determination and a vast array of knowledge to achieve perfect outcomes. Please don't attempt to tackle it all on yourself. Always seek professional assistance to avoid any issues.
We are Experienced Professionals as Basement Contractors:

Nothing can match our level of expertise when large-scale projects such as

Renovation Services

occur. It could be understanding how to make the most of every square inch, the ability to perform diverse tasks, or understanding the materials that will be utilized; we have the whole thing. We're always ready to tackle any challenge that we might face during the process. If you have ceilings that are familiar or drainage issues or have columns that don't support your structure, We have encountered these issues before too. Therefore, we can find the most efficient solutions for any problem that comes with your basement remodeling.

We are Aware of All Rules and Regulations:

Do you require any permits to begin your basement renovations Toronto? Do you have to adhere to specific regulations and guidelines, or do you need to meet any legal requirements? Professional companies like ours know the legal requirements and procedures to be attached to at the beginning of an undertaking to renovate your basement.

We can Assist You in Saving Time and Money:

It is possible hiring a professional will cost more. Also, doing it yourself will be the most efficient method of doing it. We've learned the best and most effective ways to get things done through many years of working with us. However, you're likely to make errors that could cause a rise in the project's cost. New Star Renovation has a great relationship with various suppliers, so we can connect with suppliers and acquire the supplies needed at less than what you can get from the market. Another benefit of working with an experienced company like professional

Basement Renovations

firm like New Star Renovation is that we have a massive staff and will finish the renovation quicker.
After reading these factors, you may be tempted to reconsider your belief about whether remodeling your basement are not a difficult task. It requires time, effort, and expertise for success. Employing us is the most effective way to get it done.
Need help? Contact Us