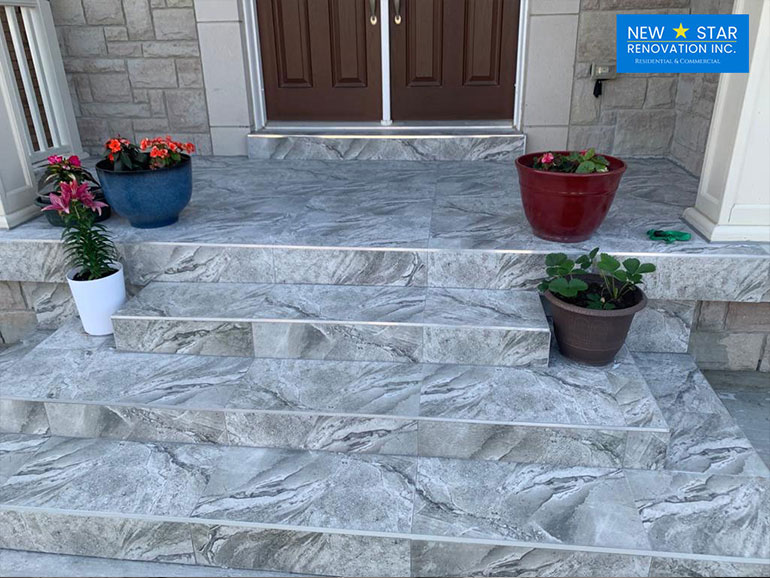 New Star Renovation - A Reliable Tile Contractor to assist with Tile Repairs & Installations in Toronto
Many people are considering the installation of tiles on their own. If you know the steps you're taking, it can be a good idea to save money. If you don't have prior knowledge, you're likely to fail. It is, therefore, better to get help from a professional. They can assist you in choosing the best kind of tile for your home, depending on your personal preferences and budget. There are numerous kinds of tiles to choose from, including ceramic tiles, glass tiles, natural stones, porcelain tiles, to mention several. The procedure of installing them is different. If you didn't realize this and would like a specific type of tile installed at your home, ensure that you employ an expert with experience in the field. New Star Renovation, is known as a reputable company in the industry that is experienced and knowledgeable in the area. The New Star Renovation Tile Installation Toronto professionals will offer you the top tile installation or repair of tiles.
We ensure that the tile is properly installed:

This includes flooring preparation, weight dispersing reinforcements for subfloors, if needed, anti-fracture membrane, and employing other techniques to ensure that the tile will not develop cracks.

We provide exclusive designs to your tile renovations:

When planning for

renovations Toronto

, for the first time, they would like the result to be distinctive and appealing. Tile renovations are no different in this case. If you are also looking for unique designs for your tiles, but are you aren't sure which one is best suited for your space, we're here to assist you in this regard. We will help you with selecting the best flooring tile. If the bathroom is where tile installation is required, we can design an enclosure for the shower and ensure that it is appropriately sealed and waterproof. Our experts will seal, grout, and seal their work efficiently to achieve that the final result you want.

We provide demolition, reconstruction repairs, and demolition services:

Would you like to remodel your home using the tiles you already have in their original form? Perhaps you'd like some rooms to be reconstructed and demolished before installing new tiles? New Star Renovation offers tile installation services in Toronto. Our experts offer cleaning services as well as maintenance for tile that is in use and tile repairs.
Need help? Contact Us