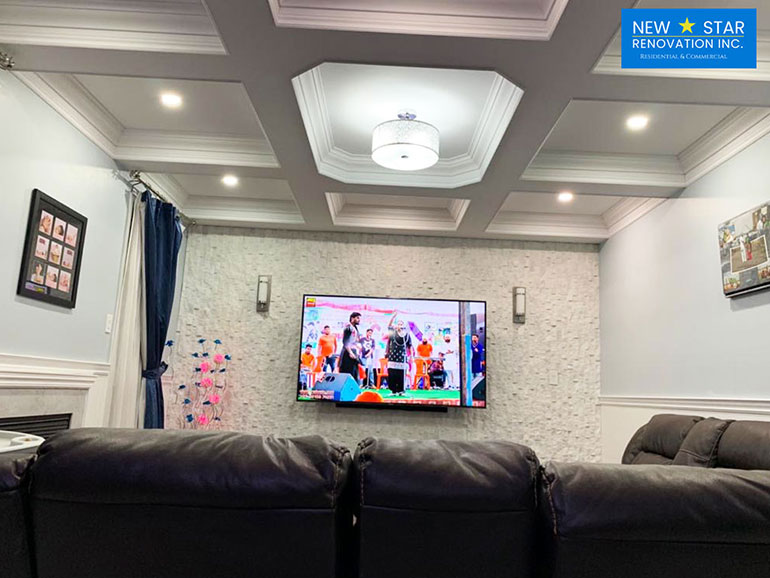 New Star Renovation - The Professional Crown Moulding Installation Contractors in Toronto
New Star Renovation works with the clients to ensure that the crown moulding appears precisely how it is designed. We provide our crown moulding solutions with no effort and ensure that there isn't any disruption in your home throughout the entire process. We also promise to deliver the highest quality work in the shortest time as it is possible.
What is the principal goal in crown moulding?
Crown mouldings are beautiful and flared mouldings built into ceilings. The original purpose of crown mouldings was to fill in the gaps between different building materials together and enhance the aesthetics in the ceiling. Although it is still a primary goal nowadays, aesthetics is the primary reason for having crown mouldings on your ceiling. In the past, crown mouldings provided extra support and added beauty to the home, and concealed imperfections such as cobwebs and peeling paint.
Do you need to install it yourself?
If you can comprehend how it functions or have experience with the installation of crown moulding, then you are free to install it without hesitation. However, you must be aware of the length of time you will need to dedicate to the job and the ability to mathematically be mindful of the correct measurements and angles and work with a saw or an art brush numerous other factors. Most people are experts in these areas. So, hiring professionals such as us would make the job easier and give you the best results.
We are a licensed renovation contractor Toronto, specializing in the construction of crown and ceiling moulding. We have years of experience in crown moulding. We strive to offer the best quality service to our customers since their satisfaction is our top goal. We do our work concerning your family members and then clean up after the job is finished. We are up-to-date with the most current prices for the installation and strive to provide our services for the most competitive price, which is affordable for you.
If you've ever thought of adding beautiful crown moulding Toronto on the ceilings of your home, call New Star Renovation, and we will ensure you an increase in appearance, design, and value for your home.
Need help? Contact Us