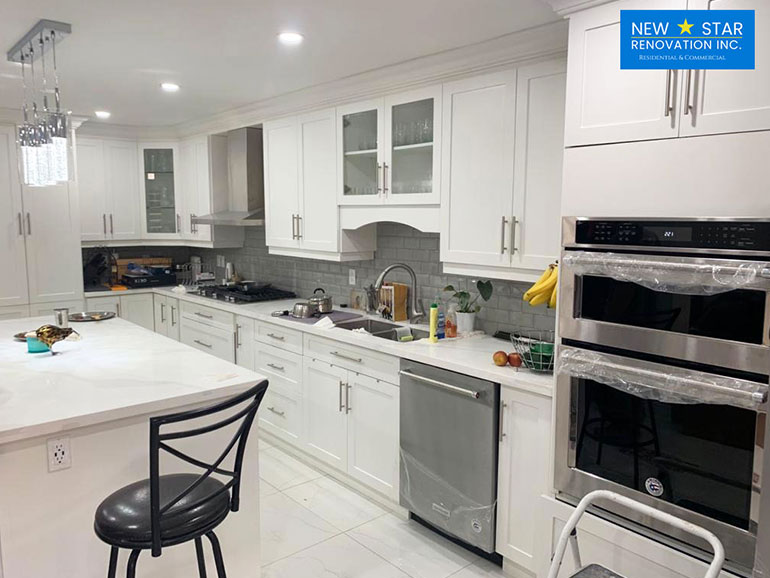 Plan Kitchen Renovations in a Professional Way
A kitchen is not only an extraordinary backsplash and attractive cabinets. Merge some tips when you plan kitchen renovations Toronto for any function space that is easy for working and living in.
Decide the Budget:

Once you start to plan kitchen makeovers, get realistic regarding the cost. Big renovation projects frequently take a lot of time along with money than you plan for. So always aim for a budget that is below your maximum budget to ensure the additional funds if your project requires any. It's always good to have a financial backup. Later in the middle of the project you need not have scramble for an extra loan or have a half-finished kitchen because you went short on money.

Research Well:

Visit few kitchen showrooms or stores to understand the cost of products. Know what are your wants and needs and then see how much of it can you afford. You can also go for a home tour in your neighborhood and have a look at your neighbors' kitchen layouts. You can also contact us for professional help as we have expertise in kitchen renovations, custom

bathroom renovations Toronto

, full

house renovations Toronto

,

bar renovations Toronto

all other kinds of

renovation services

for years.

Examine Hidden Expenses:

Consider hidden costs such as labor costs, material costs, and taxes along with shipping and delivery costs that may come up in the middle of the renovation of your kitchen. These costs add up very fast. So be ready for it right from the beginning, when you prepare a budget.

Aim for Fine Quality:

We believe in delivering the quality service at your designed budget. We can also get you some fine-quality functional items like cabinets, appliances, countertops at an affordable price. Our work would be professional that lasts a long time and you need not have to renovate your kitchen again and again. We make sure that space is well planned according to your convenience.
So if you want our professional services, you can invite our contractor or designer and discuss all that you desire and need for your kitchen renovations.
Need help? Contact Us