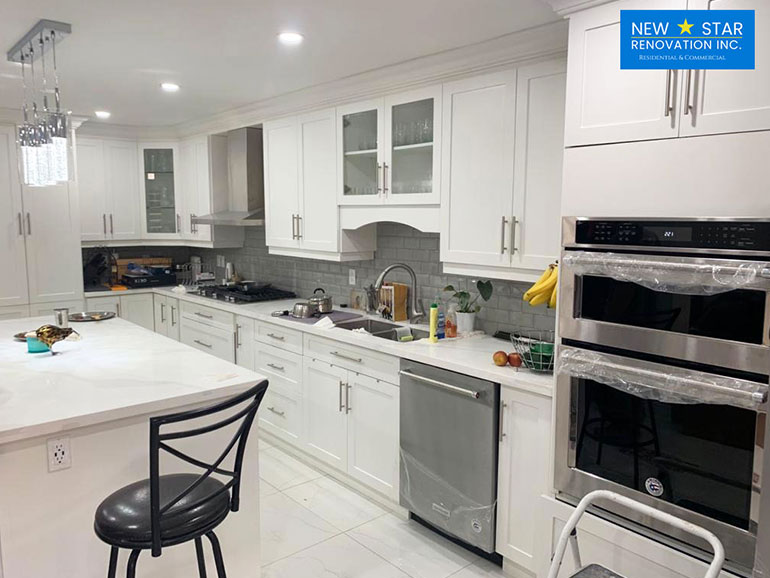 Plan Kitchen Renovations in Toronto in a Professional Way
A kitchen doesn't just have an impressive backsplash or beautiful cabinets. Take a few tips into consideration when planning kitchen renovations Toronto to create an area that's comfortable to work and live in.
Set the Budget:

When you begin planning your kitchen makeovers, get realistic about the price. Major renovation projects typically require long and can cost more time with a larger budget than you have planned for. Therefore, always set an amount lower than the budget you have selected to get the funds you need if your project requires it. It is always advisable to have a backup plan for your finances. In the later stages of your project, you should not be scrambling for another loan or a kitchen that isn't finished because you ran out of money.

Set the Budget:

Visit a few kitchen showrooms or shops to understand the price of kitchen items better.
Find out what you want and your requirements, and then figure out what we pay for. You could also take an insider's tour of your area and carry an inspection of the kitchen layouts of your neighbours.
Contact us for help from an expert since we are experts in kitchen remodeling and custom

bathroom renovations Toronto

and complete

home renovations Toronto

and

bar renovations Toronto

and other

Renovation Services

over the many years.

Review Hidden Costs:

Consider hidden costs such as materials, labor costs, and taxes, along with delivery and shipping charges that could be incurred in the course of remodeling or remodeling of the kitchen where the costs can add up quickly. Therefore, be prepared in the beginning when you create the budget.

Strive for High Quality:

We believe in offering high-quality services within your budget. We can also provide high-quality items such as countertops, cabinets, and appliances at an affordable price. Our work will be of a professional nature that lasts for an extended period, and you don't need to redo your kitchen time and time again. We ensure that you have a space that is designed according to your preferences
If you'd like our professional assistance, meet with our designer or contractor and talk about everything you'd want and need to do to complete your kitchen remodel.
Need help? Contact Us