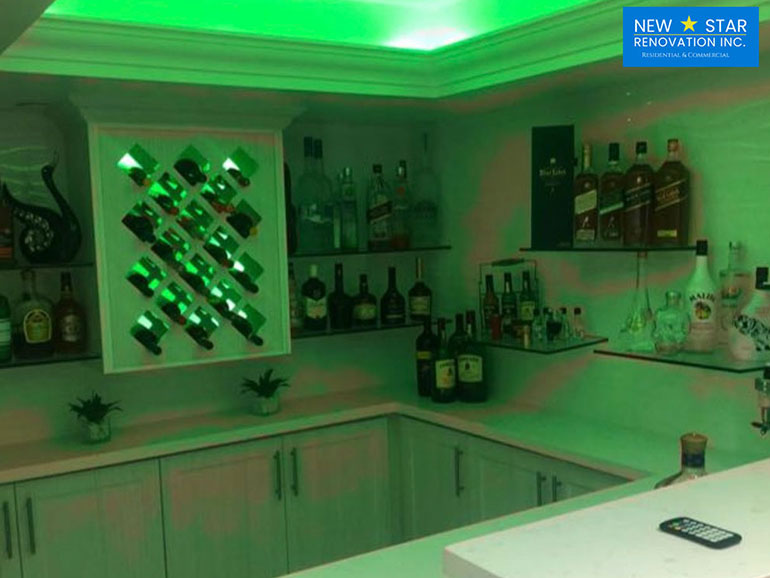 Reason to choose Best Bar & Restaurant Renovation Contractor
Have you ever considered carrying out your bar renovation professionally? Or want to know how it's done? We, New Star Renovation, are professionals in this field for many years.
Reasons to choose New Star Renovation for Bar or Restaurant Renovation:
First things first, planning: Before we start the actual process of renovation, it is important to have a proper plan. We, the professional bar renovation specialists, chalk out a proper plan or a strategy to work on before we start with the project. To start with, our team visits the bar that needs the renovation, does a good research on the elements to be renovated, and notes down even the minute details of execution. Only then do these experts in the profession start their work.
Create a design as per the plan: Once they discuss your requirements for your bar or restaurant, our renovation professionals along with architects will create a proper design for your bar or restaurant. They will prepare an excellent design plan that would make your bar interior more appealing.
Provide proper cost estimation: While we plan the design, we will give you an estimation of the overall cost for the project. We, New Star Renovation, see that there is no unnecessary wastage of your money and your bar gets the best renovation that's possible in a pocket friendly price.
Rearrange and replace old and new furniture: It is another main step in a bar renovation. Our professionals will always be rearranging the furniture while they renovate. Sometime, they will replace old ones with newly bought furniture too. They will set up and install stylish furniture as customers will never like old or antique furniture mostly in a bar.
Rearrange and replace old and new furniture: Renovation Services, as so many people believe, is not throwing out all the older equipment and buying the new ones, but to use them in a smart way which compliments the entire work that's done. And it is also a crucial aspect of bar renovation. Our professionals rearrange the things in your bar in such a way that it pleases the visitor. We also sometimes replace old furniture with new ones, whenever it's necessary. We make your bar more stylish and appealing to your customers.
Proper lights to compliment the setting: Lights play a major role in bar renovations Toronto. Usually our professionals prefer soft lights for the interiors of a bar as it sets the mood. Also, they create a relaxed ambiance with the varying light layers.
If you think you too need professional assistance to the renovation of your bar, contact us. We provide the best bar renovation service at a budget-friendly price.
Need help? Contact Us